Next20
Be A Part of Who We're Becoming
Renovation & Expansion Update
Excuse our mess! We building our future. (And we'd love for you to be a part of it!)
April Update: Building Up Our Foundation
Work continues as we build up our foundation. The metal portion of our building will be delivered near the end of this month!
March Update: Breaking Ground
As of March 16th, we have broken ground! More details to come…
February Update: Beginning Steps
Expansion
The actual metal portion of the building has been ordered and should be delivered in April. We are in the final stages of having plans drawn up so we can put them out for official bids. Once we get those official bids, we will start the building process ASAP.
We have installed a third driveway (right by the woods). That will serve as an entrance point for all construction vehicles. Once the ground can be worked on, we will begin the site preparation.
Renovation
We have a team of three people to give recommendations regarding floor coverings, wall décor and color schemes. We are hopeful to begin renovation projects this winter. Some of the renovation project will be done with volunteers (paint, drywall, install doors, etc.).
We will be having a couple of 'work days' to help clear out things and prepare for some of the renovation. If you are able and would like to help, mark the communication card or email info@limacrossroads.org and we'll be sure to put you on a list to help.
January Update: Year-End Funding
January Update: Through the Year-End giving, we've successfully raised more than half of the funds needed to renovate our Worship Center. Renovations will begin early this Spring.
Details of the Next 20
To work towards our goals of blessing our community, here are the specifics of what we're working on…
- Large Conference Room for Courses, Retreats, & Meetings
- 6 Adult Classrooms For Sunday Morning and Life Groups
- Chapel & Breakout Rooms For Crossroads Students
- Increased Community Care Through Growing Partnership with Cornerstone of Hope, Spread the Bread, and Celebrate Recovery
- Courtyard For Weddings, Parties, Showers, and Receptions
- 3 Rooms Added to The Learning Tree to Serve 60 More kids
- Renewed Recreation Field For Gatherings, Parties, School Functions
- Gym For Community Sports and The Learning Tree
- Renovated Big Room and Worship Center with new chairs and flooring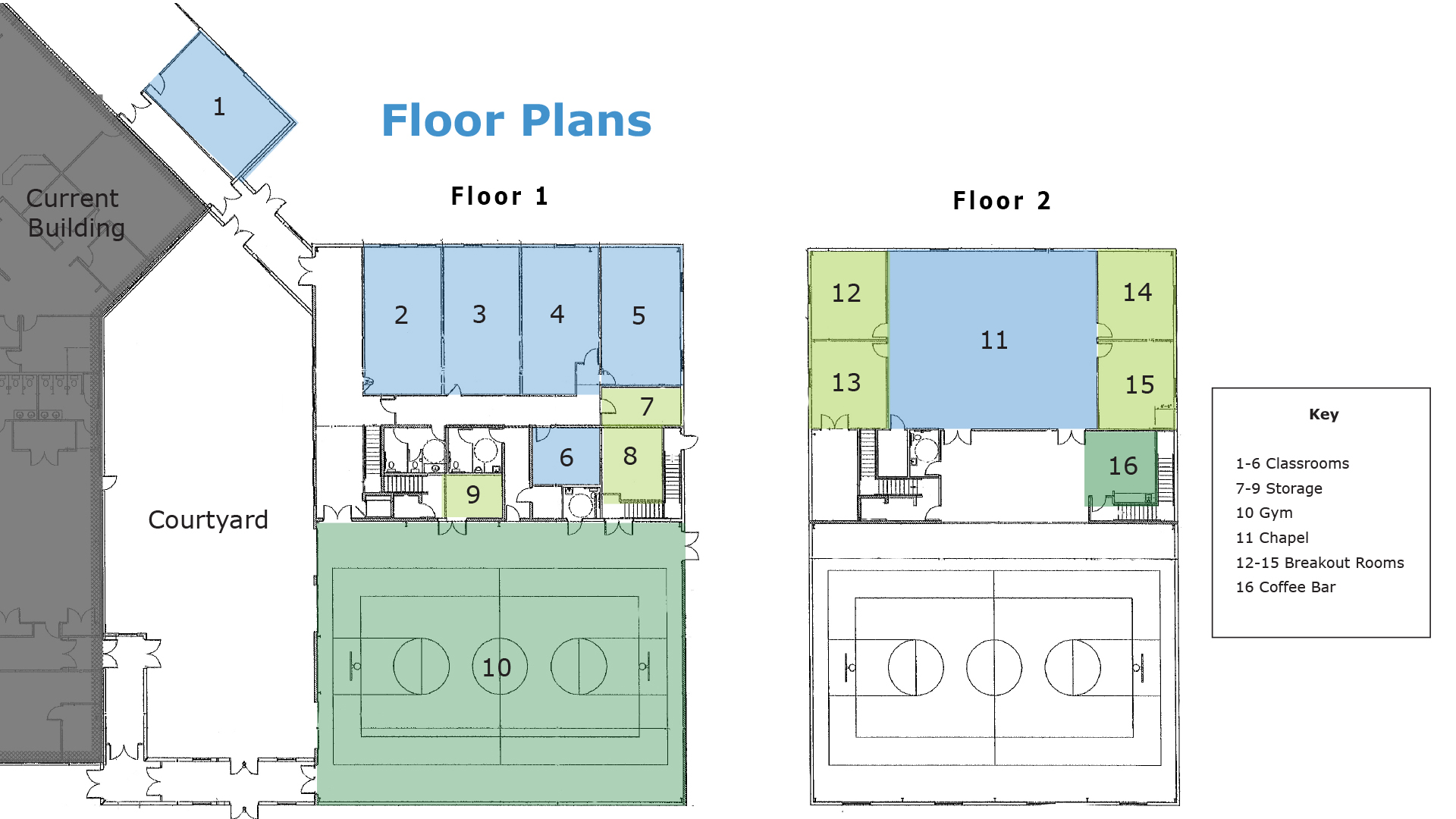 Highlights from the Past 20
In the past 20 years, God has worked through our campus to do some amazing things such as…
- 10+ Years of Serving Our Community Through Our Daily Bread, Student Outreach, VBS & Kids Camps, Family Promise, Life Groups, Lupus Support Groups, Emergency Support, and so much more!
- 13 Years of Celebrate Recovery
- 15 Missions Trips
- 36 Spread the Breads (160 Tons of Food!)
- 77 Weddings
- 150 Pastors Trained At Church of God Conferences
- 185 Children Served Each Year in The Learning Tree Daycare
- 265 Children Dedicated
- 417 People Baptized
- 650 Children Served through Angel Tree ministry
4 Key Initiatives
Going into the Next 20 years, we have four initiatives.
1. Other-centered/Mission-minded
2. Equip families for challenges ahead
3. Wholistic healing through resourced counseling
4. Leadership development
Get Involved
Download the Next20 Booklet for more detailed information.